<=="Burn Or Save?" 23 song CD available now (RNC0002), Guitar based Rap / Hip Hop with Violin solos ORDER NOW in USA CD = $10; outside US CD = $10 (in US dollars)
Check Out These Hot New Bangin' Joints 4rm Roger Nusic
1) Ching Ching, 2) Freedom, 3) Big Light, 4) When The Doors R Closed. 5) Alternative Punky Day, 6) Blessed B, 7) E Sound, 8) Yippee O. 9) Pushup Team, 10) J-us, 11) Begin The Start, 12) Purr Blue. 13) Lift Up, 14) Sweet, 15) Sexy Mummy, 16) U Believe, 17) Holy Hark. 18) Tai Chi, 19) Nonsense, 20) Good Holla, 21) Front Man, 22) A-d-o-r-e, 23) Gangrene.
From: Captain Pleased (Jeff); Sent: Monday, July 10, 2006 4:32AM; Subject: RE: hi roger
I feel it's spiritual, beautiful, the gonest, also the quirkiest, most quixotic, faroutest.. and what I most love about it, it's REALLY HONEST stuff.

I really love the eastern stuff incorporated with psychedelic sounds, and yet it's not really identifyable to any genre. It is purely your own. And that's the kind of music I love most.

And it's neat to me.. seems like your approach to guitar and violin are equally unencumbered.

The listener gets a really personal view of your spirtual life, your sex life, your LIFE life, history... of at least.. this "character" anyway. I think "Roger Nusic" is a kind of collective of you, yourself... personally.

Like T. Rex... you've transcended sex, and in your own way, you're a camelian of sorts, transforming yourself many many times in almost each song.

You also do really interesting things with rhythm, in one instance... hip hop, another... mideastern... in another, pure rock n roll...

I love it when people are BRAVE enough to bare themselves totally honest. You openly expose yourself and you leave no secrets, or at least, this character is without secrets.

It's like being in Roger Nusic's head while Roger Nusic thinks, emotes, and experiences this freaky ass world. And baby... it IS a freak ass world!

That makes me a fan of Roger Nusic!

Captain Pleased
**U can also buy "Burn Or Save?" at following (off site) link (below)
Here are your links to PayPlay.fm
http://payplay.fm/rogernusic2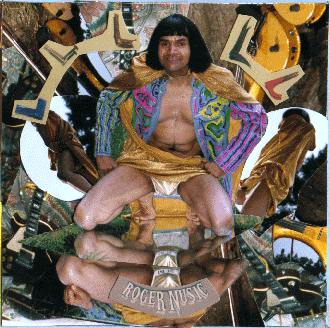 <=="L L L L L" 20 song CD available now (RNC0001) ORDER NOW in USA CD = $6, outside US CD = $7 (in US dollars)
From: tedekman
Sent: Tuesday, July 24, 2001 7:11 PM
Hey ! I just wanted to compliment you on your music. Brilliant and totally inspiring!
I really enjoyed "Dragon of Hercules".

- From: Tiven Mathews (Sent: Wednesday, April 05, 2000)
Subject: Music in me brain....
... when I put it ["L L L L L"] on,I couldn't take it off! I now try and turn all my friends on to the sheer madness that is ROGERNUSIC!!! My favorite song of all is:"When we are near". I can play it over and over!(And I really do!!!) That song is so fitting for the time we live in. It is now my lovers and I "song",especially, since we "long distance email chat on the internet". The whole album is excellent and I wish you nothing but success! I hope you plan on visiting the So. Cal area in the future. Ya got mad skills!!!! Keep it flowing..... Nuff Respect- KAYA

"I listened to your CD. I was in a bad mood when I put it in, and it actually made me feel better, so thanks." (from Ty, at KNRK 94.7 FM Portland, OR, Jan. 11, 2000 by e-mail)

" We sure Love UR c.d.!!! LLLLL & Dragon of Hercules
& Shimmering Figure & Oh Yeah & When I Was A Girl!!!
are our favorites right now!!!" (Gayle M. at KMUD 91.1 FM Redway, CA, 03/29/2000 by e-mail)

**U can also buy "L L L L L" at following (off site) link (below)

Here are your links to PayPlay.fm

**Create Ur own "L L L L L" CD At the People Sound site (below)

===========================

Hello Lovers Roger Nusic Here For You Only, 1st CD at CDBaby.com Electronic distribution only
"Hello Lovers" single 45................$3.00 ('Can I Come In And See You' / 'What Is The Name') Gold Vinyl, Limited
- Roger Nusic (sexy) C A L E N D A R S (11 x 17 inch posters) -

- 2005 ..... $2.00
- 2004 ..... $1.00
- 2003 ..... $1.00
- 2002 ..... $1.00
- 2001 ..... $1.00
- 2000 ..... $1.00
- 1999 ..... $2.00
- 1998 ..... $1.00
- (Roger nusic "in the woods" Poster (1 picture) $3.00)
TO ORDER:

Roger Nusic
P.O. Box 1661
Tualatin, Oregon 97062
USA
** Privacy Statement - The information U enter in this form is confidential, and used only to fill Ur order & will NOT B given out.